LISTEN LIVE Monday, April 14, 2014, 6-8 PM PT @Jazz88 San Diego's Jazz 88.3 FM, Jazz88.org, and Apple/Android Apps to The New Jazz Thing @Jazz88 with Vince Outlaw...Supported by Listener Contributors like YOU and...YOUR BUSINESS (learn more about underwriting The New Jazz Thing!)

After the split, Top 10 Countdown replay/links, 2014.4.14 Adds @Jazz88, Previously on TNJT, Playlist screenshot, more...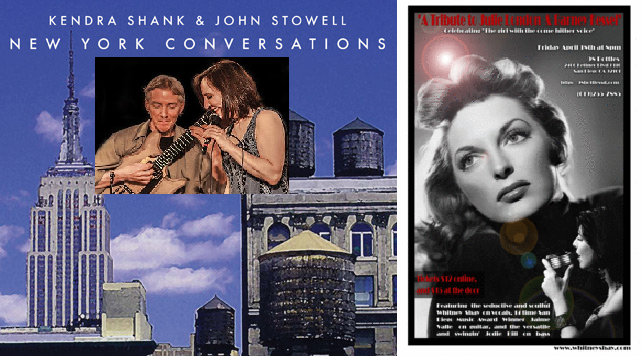 2014.4.14 Adds To The Jazz 88 Music Library: Anxious to dig into some New Jazz Music to kick off the 3rd week of Jazz Appreciation Month, April 14, 2014, with highlights sure to come from Eric Alexander, The Bad Plus, Alan Broadbent, Abdullah Ibrahim, The L.A. Treasures Project (featuring Jazz Live Alum Ernie Andrews), Eric Reed, Jessica Williams AND San Diego's own Peter Sprague with a new vocal album featuring Kevyn Lettau and Leonard Patton.

The New #Jazz Giveaways! THE L.A. TREASURES PROJECT – "LIVE AT ALVAS SHOWROOM" and VERVE JAZZ ENSEMBLE – "EAST END SOJOURN" Listen for it...Listen for it......CALL 619-388-3162!

Top 10 Countdown of the Jazzweek.com Jazz Album Chart April 14, 2014: No. 1 on the JazzWeek Jazz Chart for the fifth time in six weeks is George Cables Icons and Influences (HighNote). Most reported (57 stations) at No. 2 is Craig Handy Craig Handy & 2nd Line Smith (OKeh). The highest debut (No. 19) and biggest gainer (+90) is Monty Alexander Harlem-Kingston Express Vol 2: The River Rolls On (Motema). Most added (+28) is Verve Jazz Ensemble East End Sojourn (Lightgroove Media).
Also on the show...
Previously on The New Jazz Thing...
Screen shot of Jazz 88 Playlist Archive for The New Jazz Thing, Monday, April 14, 2014, 6-8 PM PT...