Halloween episodes are up in the Jazz 88 Speakeasy for your scary week festivities...just click the links to play...if you dare!
It's all in the Speakeasy!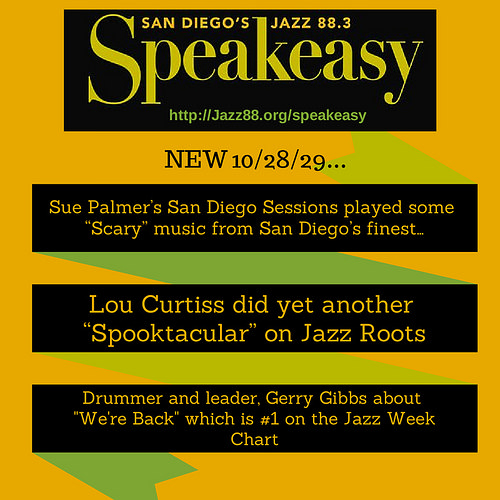 Things are looking up for the Jazz88 Speakeasy. What once started as an idea is starting to bear some fruit. Our fearless Web Designer, Gil and our Web Master, Lev are putting all the pieces together for a fun, interactive and original Jazz88 Speakeasy. Not only will it look cool it will feature such content like: Artist Interviews, Jock Bios, Samples of original KSDS programs including full-length programming, Jazz Birthdays, the Jazz88 Blog, Videos, Jazz Live Gallery, A connection for the 'In-Crowd' Members and much much more. Next week, we start building the club...Right now, we're working on that secret password...be sure to knock twice to get in. It's hip...It's the Jazz88 Speakeasy. Stay tuned.