January, 2016
These new releases will be featured by all your favorite Jazz 88.3 hosts in the weeks to come!
NICOLAS BEARDE – "INVITATION"
JUNE BISANTZ – "IT'S ALWAYS YOU: CHET BAKER, VOL.2"
JAIMEO BROWN – "TRANSCENDENCE: WORK SONGS"
JIM CLAYTON – "LENNY JUMPS IN"
CHRIS CONTE – "OUR LOVE WILL LAST"

MARY FOSTER CONKLIN – "PHOTOGRAPHS"

RON DAVIS – "POCKET SYMPHRONICA"
REBECCA KILGORE – "MOONSHADOW DANCE"

HUBERT LAWS / JEFFREY BIEGEL – "SYMPHONIC ARRANGEMENT: SUITE FOR FLUTE & JAZZ PIANO"

YAIR LOWESENSON TRIO – "OLD BOTTLES NEW WINE"
JENNY MAYBEE / NICK PHILLIPS – "HAIKU"
GREG MERRITT JAZZ QUARTET – "NEW YORK SEXY"
MILOŠ – "BLACKBIRD: THE BEATLES ALBUM"
DICK OATTS / MATS HOLMQUIST NEW YORK JAZZ ORCHESTRA – "A TRIBUTE TO HERBIE + 1"
ERIC OLSEN – "SEA CHANGES"
LAURA PERLMAN – "PRECIOUS MOMENTS"
JEMAL RAMIREZ – "POMPONIO"

RENEE ROSNES – "WRITTEN IN THE ROCKS"

DEBORAH SHULMAN – "MY HEART'S IN THE WIND"
DR.LONNIE SMITH – "EVOLUTION"
TAMBURR / MIYAMOTO / OGAWA – "PEOPLE TALK"
JERRY WELDON – "ON THE MOVE!"
READ THE FULL ARTICLE
for links to artists websites, release reviews, and additional listening notes from the Jazz 88 Music staff....

The San Diego Ballet Dance Company presents: "An Evening of Jazz & Dance" - a mixed repertoire of dance, inspired and set to the live music of San Diego Jazz icon, Gilbert Castellanos. You simply can't miss this moving tribute set to the music of Jazz legend, Dave Brubeck! There are (3) shows, so be sure to catch one! Show Dates: Friday, February 5th, Saturday, February 6th and Sunday (matinee), February 7th. Please Note: Times vary based on the date. Click here for more information or to purchase tickets!

It's here...it's FAT TUESDAY. We hope you join us for all the great festivities we have planned. First, we will begin at Bourrre Southern Bistro for a terrific pre-party before Jazz Live. The dinner will begin TONIGHT at 5:30pm when you sit down to enjoy an authentic Louisiana Seafood Boil. There will be a full cash bar and great music as master clarinetist, Ken Peplowski, will be providing the festive tunes while you eat. At 8pm, Jazz Live will be rocking as The Euphoria Brass Band brings its New Orleans swagger to the Saville Theatre. Please call 619-388-3743 by 2pm to make your reservation for the pre-party. A $75 dollar donation is required per person to attend, but, hurry, there is very little room left in this intimate setting. If you are just attending the Jazz Live and wish to make your reservations on-line you can do so in The Speakeasy. As always, when attending Jazz Live please check our ticket policy and print the parking pass.

Heads-up Happy Hour goers! Join us,
TONIGHT
at
5PM
for our monthly Happy Hour! Legendary jazz vocalist,
Ernie Andrews
will provide the live Jazz for you to groove to! He's bringing a great band that will be featuring Tenor Saxophonist,
Rickey Woodard
. As usual, it'll all take place in the
Mississippi Ballroom
at the historic and stunning
Lafayette Hotel
located on El Cajon Boulevard. There will also be delicious (hosted) appetizers and happy hour drink prices! There's a
$10 cover charge
(
cash only!
) and you MUST be
21+
to attend. We'll see you there!
San Diego Jazz Legend Daniel Jackson's life and music are celebrated by San Diego City Council decree every January and there are several events in town this week to keep his memory and music alive in 2016.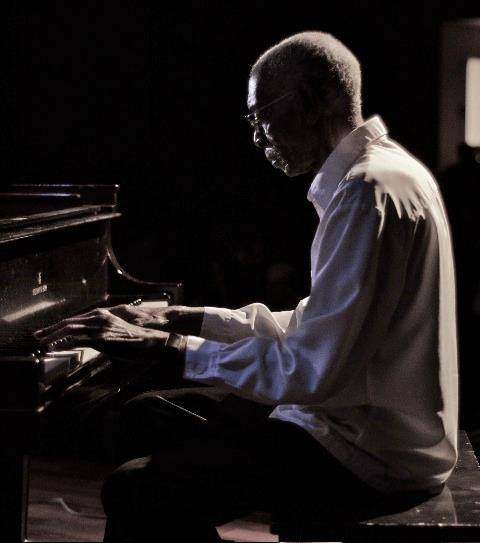 Dizzy's San Diego
, led by Chuck Perrin, hold 2 consecutive nights of celebration on Friday and Saturday, January 22 and 23, with all proceeds benefiting the children of Daniel Jackson:
Fri Jan 22: We kick off Daniel Jackson Week with performances Daniel's music by some of his favorite collaborators, including Marshall Hawkins, Charles Owens, Joshua White, Brett Sanders, Bob Boss, & many more. 8PM - $20 cover
Sat Jan 23: In honor of Daniel Jackson Week, bassist Marshall Hawkins presents a tribute to Daniel's uniquely spiritual jazz compositions with Charles Owens, Mikan Zlatkovich, Brett Sanders, Bob Boss, Jamie Shadowlight, & more. Saturday evening's Celebration will also feature an ensemble of young musicians from the International Academy of Jazz San Diego and the Idyllwild Arts Academy playing Daniel's music. 8PM - $20 cover
Jazz 88.3 hosts, staff, and listeners provided their thoughts on the passing of Daniel in 2014 in this article,
Daniel Jackson 1937-2014 - Resources and Remembrances
.

Jazz 88.3 is celebrating San Diego's rich jazz heritage with a recreation of the swinging charts Barney Kessel recorded in 1959 of the music from
Some Like It Hot
! We're going to present a concert at the
Hotel Del
, featuring guitar genius
Larry Koonse
, along with Gene Cipriano – the man who ghosted for Tony Curtis! The full band is as follows: Larry Koonse (guitar), Gene Cipriano (reeds), Carl Saunders (trumpet), Christian Jacob (piano), Darek Oles (bass), Kendell Kay (drums). It's all happening
TONIGHT (7pm start)
and all you have to do is make a one-time donation of just
$175
– along with the concert, your ticket also includes a spectacular dinner in the ballroom at the Del, overlooking the San Diego Bay, along with a panel discussion! And, if you want, you can also stay the night in one of the gorgeous rooms at the Del (extra charge). We have a limited number of tickets, so call
NOW
to make a reservation -
562-619-1101
!
Claudia Russell chatted with documentary producer Bruce Spiegel on The Jazz Ride Home on Monday, January 11, 2016, the day before his Bill Evans documentary "Time Remembered" has it's west coast premiere as part of a special Jazz Live San Diego tribute concert featuring pianist John Campbell on Tuesday, January 12, 2016 8-10pm PT.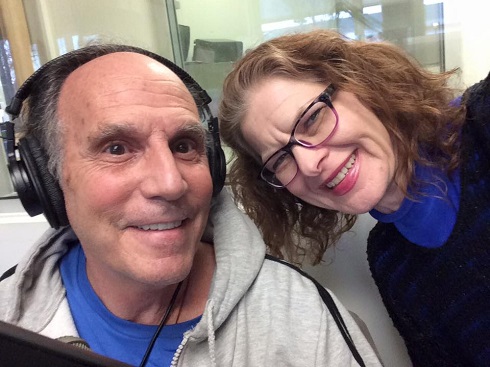 "When The Rain Stops" will officially hit the Cygnet Theatre stage, running January 14th - February 14th. In an intricate, multi-layered story that spans four generations and two continents, "When the Rain Stops Falling" explores patterns of betrayal, abandonment, destruction, forgiveness and love. This powerful drama unfolds with humanity, surprising humor and hope, as the past plays out into the future. Voted "The Best New Play of Year" in 2010 by Time Magazine, this play is sure to be a hit yet again! Tickets are selling FAST but there's still some left--simply click here!

Jazz 88.3 is proud to support vocalist Jenn Renee Cruz and her upcoming show at 98 Bottles, in the heart of Little Italy, Saturday, January 30th at 8PM (doors at 7PM). If you're a fan of jazz and blues fusion and love the sound of a compelling voice that possesses both tenderness and power, then be sure to mark your calendars and plan to come out and support this local, talented rising star! Please Note: This event is 21+. For more information or to purchase tickets, simply click here!
Support Jazz 88.3
while you shop at
Pat Launer's Center Stage